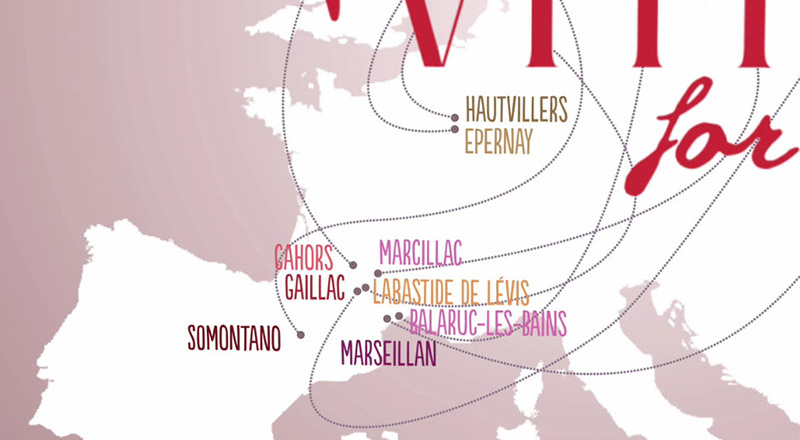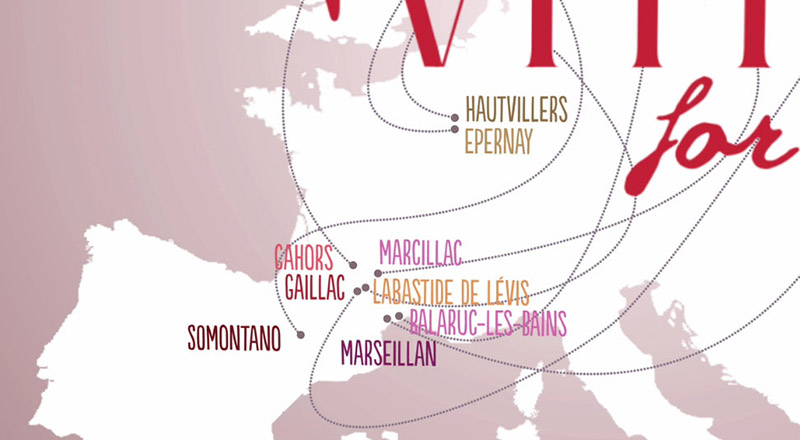 To carry out this pilot project we have chosen very different destinations in Spain and France in order to distinguish their identity.
We have targeted two member regions of the Iter Vitis network; To be assured of a quality offer and give more efficiency to this program we have privileged  Vignobles  & Découvertes and Tourism&Handicaps approach.
CHAMPAGNE, region well known by the visitors for its product, undergoing reflection for a development and research of new clientele more oriented Cultural Tourism because of its label UNESCO obtained a few months ago. Within this destination, the department of Marne.
OCCITANIA, a large wine-growing region with a wide range of tourist offers and a strong dynamism in the area of wine tourism with lesser-known vineyards Gaillac and Marcillac, as well as a destination more focused on seaside tourism. Country of Thau.
In order to enhance the viticultural terroirs, to ensure a quality offer and to give more efficiency to this program we have privileged the label Vineyards & Discoveries and Tourism & Handicaps.
The structures involved in the accessibility process are:
Hautvillers Tourism Office – Champagne Mignon House – Gaillac Abbey Museum – Labastide de Levis winery – Cahors Tourism Office – Mediterranean Antique Garden in Balaruc-les- Bains – Tourism Office of Marcillac – Tourism Office of Marseillan
In Spain, Somontano means  'foot of mount';  At the foot of the Pyrenees.
It is a region rich in cultural heritage, including the whole of the rock art, declared world heritage by the UNESCO since 1998.
The wine-growing area of Somontano is in an area with steep relief, where the vine is cultivated on the terrace.
The structures involved in the accessibility approach :
Grand Hotel de Barbastro – Diocesan Museum Barbastro Monzón – Winery Alodia – Winery Enate – Travel agency Enodestino – Tourism Office of Torreciudad – Winery Sers – Winery Viñas del Vero
Mapping selection  below Filter by country
Title
Category
Address
Description
Link
This Web page in part of the project Vitis4All  which has received funding from the European Union's COSME Programme (2014-2020).